Welcome
The genealogy information on this website relates to the "Johnston's of Tully".
Tully is a townland in the Barony of Clankelly, Parish of Clones, County of Fermanagh (click to view)
To begin working with the data, choose one of the charts from the Charts menu, go to the Individual list, or search for a name or place. If you have trouble using the site, you can click on the Help icon to give you information on how to use the page that you are currently viewing.
---
For genealogy related questions, browse to the page of the person you are interested in and using the link at the bottom of the page send a message.  Please be as detailed as possible about your query.
News
Restore colour to your old photographs
Many thanks to Norm for pointing me in the direction of https://www.myheritage.com/incolor/
I had found a black and white image of the old farmhouse, prior to the addition of the porch, and with colour added it brings it to life!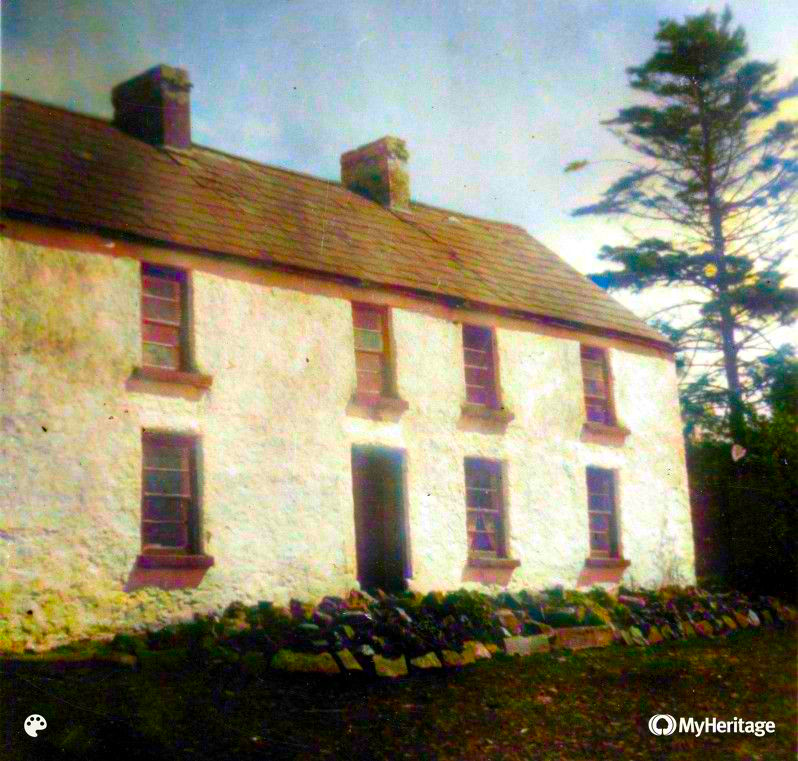 Research tasks
Date
Record
Username
Research task

March 26, 2017

James

Erskine

clivejo
any more info ?

January 4, 2015

Robert

Johnston

clivejo
I cant find him on the 1911 Census, I wonder did he move ?

May 15, 2021

William

Downey

IrishPrince
Downey's of Doon

April 18, 2021

Isaac

Johnston

clivejo
Is this person Isaac?